New Addition To The Home: Mortimer The Letterpress!
As I wrote earlier, I really like letterpress stuff. I've been thinking of getting into it on my own, so I scoured eBay and craigslist looking for a printing press for myself. I wanted a tabletop press that wasn't too heavy.
I ended up getting a Kelsey Excelsior 5×8 model from a guy just outside of Lansing. Emily and I drove over there to pick it up, then we took it to her parent's place in Grand Rapids where Randy did a super good job fixing it up with WD-40 and oil. He also attached it to a piece of wood for easy letterpress action! Thanks, Randy!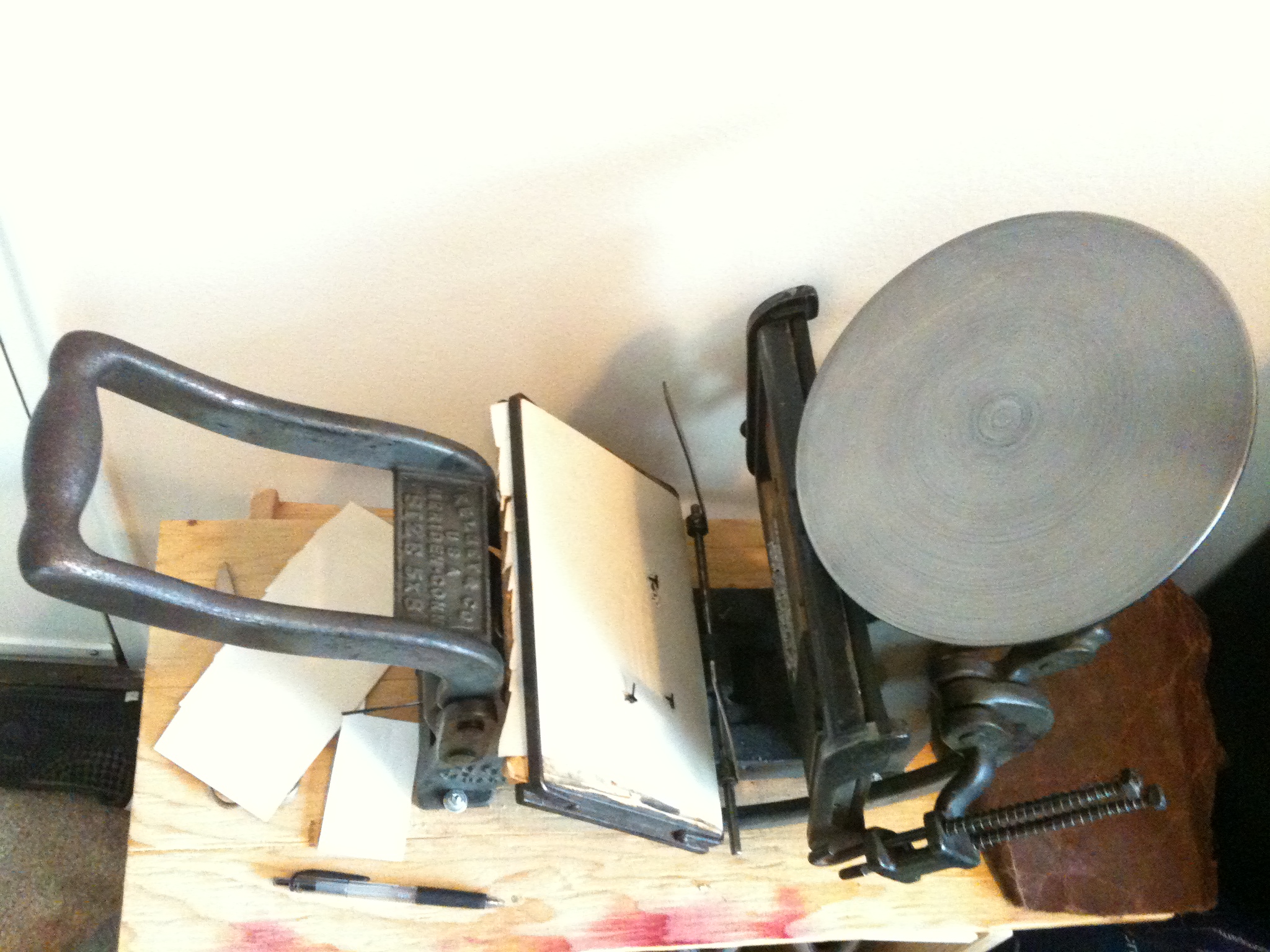 We learned from the seller that this particular press was rescued from a funeral home, where it was used to print memorials and stuff. We also found some pre-set type along with the press with words like "DIED" and "INTERNMENT." Creepy! I hope no ghosts decide to haunt my press. Because of its history, I named the press Mortimer. It also sounds like a good old-timey name. The serial number on the press' chase bed reads "B41D" which tells me that the thing was built in April 1941.
Although I need to buy new rollers for the press, I decided to practice setting type. I made a pseudo business card and made a blind impression with the type. I made the imprint on some of my old Microsoft business cards (won't need those ones anymore).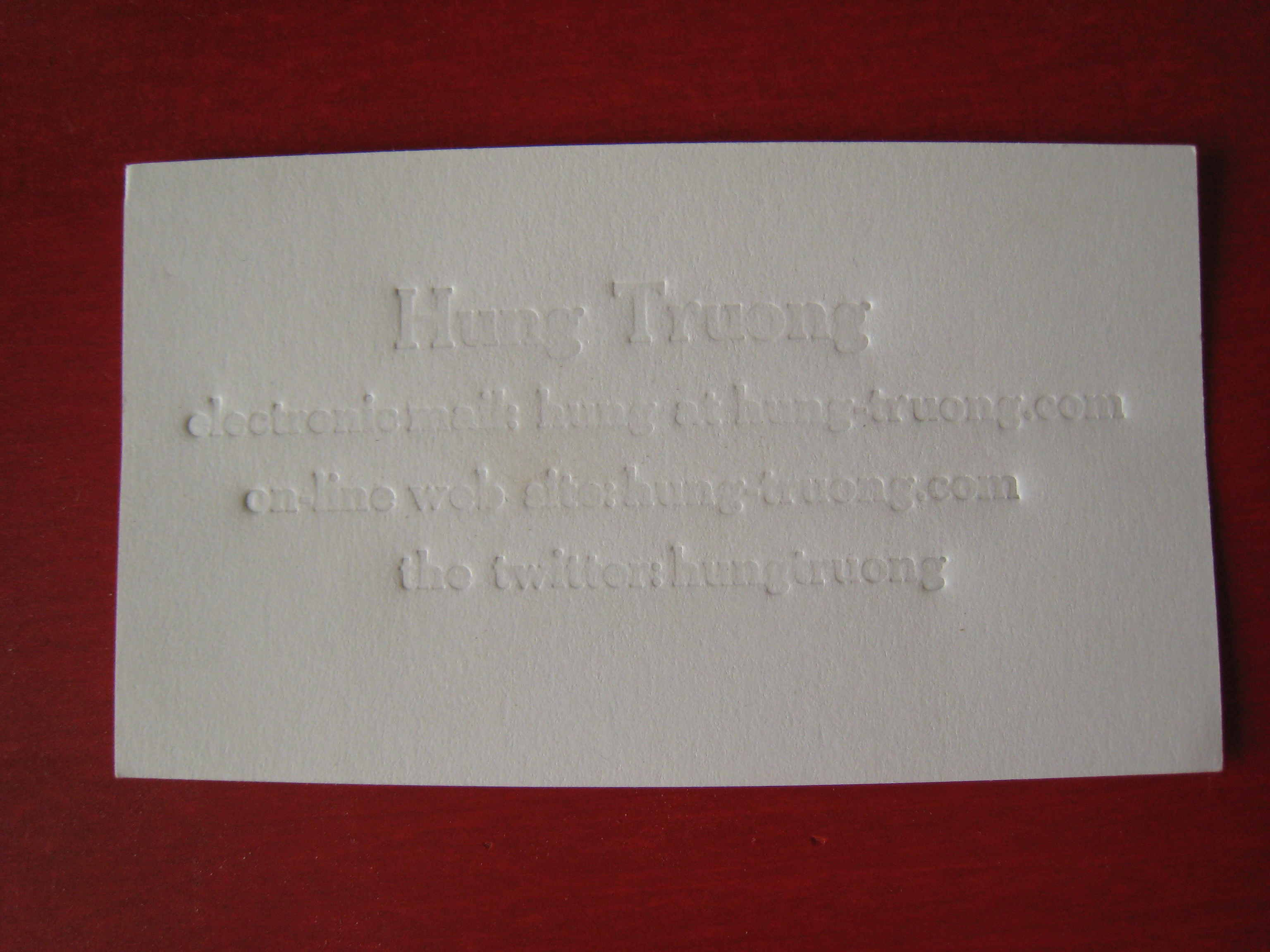 I can't wait to see what the results look like with ink and paper that's made for letterpress. I also have a few other supplies I need to buy before I'm in business. Stay tuned for updates on letterpress stuff!