SXSW 2011 Panel Proposal: "Quitters Always Prosper" Please Vote!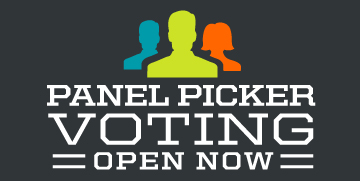 I submitted a panel proposal to SXSW again this year entitled "Quitters Always Prosper: The Iterative Career Process." Here's the proposal as seen on the official panel picker:
Quitters Always Prosper: The Iterative Career Process

You just graduated from college and started your first real job. But it isn't what you thought it was. Somehow, somewhere along the way, you made an error in judgment, or your company flat out lied to you about your job. What do you do?

Hear from a panel of young professionals who were in this same position and quit before they hit the one -year mark. They've since moved on to greener pastures and have found their true calling, or are at least a step closer. They are part of a larger movement who believe in an iterative career path.

Disillusioned employees: share your pain and ask the panel how and why they made their decision to quit. Learn the warning signs of a bad fit during the interview process and in the first few days on the job. Know that you aren't alone, and there's something you can do about it.

Employers: learn how to decrease new employee turnaround. Discover the best incentives to retain great talent. Learn when and when not to hire.

When the going gets tough, quit!

Questions Answered:

What are the warning signs before I accept a job that it is not a good fit?
What alternatives are there for reconciliation before sending in my resignation?
What should I do before quitting (e.g. securing a new job, etc)?
How do I explain my short stay to a potential new employer?
What should I learn from my bad experience, and how should I apply it to the next job? </blockquote>

As many of you know, I quit my job at Microsoft after about 6 months. There were a lot of reasons why, and it boils down to the fact that it just wasn't a good fit. I've noticed a disproportionate number of my cohort from grad school who also left their first jobs after graduating within one year. I thought it would be interesting to do a panel on the subject and try to get to the bottom of this phenomenon.

I think It's of interest not only to people who aren't happy at their jobs, but also employers who struggle with retention rates, especially among younger employees. I think it'll be an interesting panel. While I moderated a SXSW panel at this year's conference, I was thinking that I could either moderate again (it's very fun and stressful) or be a panelist, since I've experienced it myself.

I'd really appreciate it if you could take the time to vote for my proposal, leave a comment, and spread the word! As with my last panel, I think the subject is something that people think about, but often do not talk about. If we can get a room of like-minded people together, I'm confident that people can be inspired to make tough decisions and get more out of life!