Hung Truong on The Radio!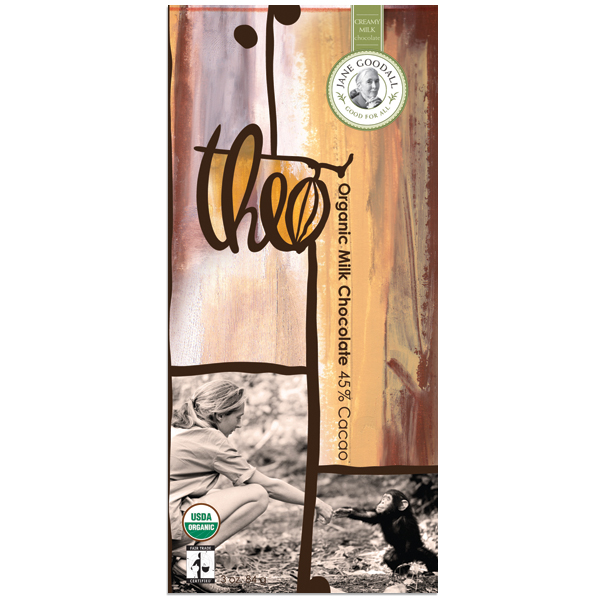 A few months ago, when I was living in Seattle, I went with my .gf and friend to a tour of Theo Chocolate. It's a chocolate factory about two blocks from where I used to live that does organic chocolate. On the day of our visit, a news reporter was doing a radio spot for NPR on the factory. She asked to follow us around and we told her that was cool.
I looked for the spot for a while online, but I couldn't find it. Just now, I was looking at searches on how people get to my website, and I found one misspelled query for "Hung Troung" that I followed and led to this blog post. It's the news report that I appeared in so long ago! I guess the lady didn't have a lot to talk about because she used a lot of my random quotes. One of the funniest things that happened on the tour was this little kid (maybe 8 years old?) who kept on spewing non-sequiturs like "My uncle has a tree" and "I like pie" when asking questions. He reminded us of the I Like Turtles kid. I wish the reporter had gotten him in the story.
I also remember the tour guide being a little over the top. Like in terms of being dramatic and stuff. I remember hearing someone say that she just got back from doing some audition, so maybe that was why.
When the factory found out that the reporter had been following us around the whole tour, they felt sorry for us and got us some boxed confectionary candies. That was really nice. I think they were like $20 each or something and we got one each. Score! Thanks, Theo!
Oh, and I think it's kind of apparent that I mumble a lot, or maybe I was just nervous. I should work on that. Here's the audio of the story and the transcription (Fair use?): [audio: HungTruongRadioTheo.mp3]
Remember Charlie and the Chocolate Factory? Where four lucky kids win a tour of Willy Wonka's secretive candy plant? Well, Theo Chocolate isn't that exclusive—but you better call ahead.

Just one measure of its success; it's tours are booked solid.

Hung Truong: "Make sure you call ahead because the tour's so popular. I think I reserved like four weeks or something in advance? That's really early."

Hung Truong came to Theo Chocolate to see where the candy he buys is born.

Hung Truong: "Oh wow the fig one is good."

Kate Kraay, leads this tour of about 20 visitors. Buzzing about each step of the chocolate bar's creation.

Kate Kraay: "It's this process of slurping up the chocolate from the bottom, spraying it up and around the sides; this is the closest thing that we have to Willy Wonka's waterfall of chocolate."

How did a company just four years old navigate through the recession? Vice President of Sales and Marketing Deb Music says one factor is the price.

Theo bars run about $3 a piece. That's proven to be not too high and not too low. Another ingredient to success is that Theo bills itself as the first organic, fair trade chocolate factory in the US. That plays especially well in the northwest.

Music says founder Joe Whinney's decision to relocate to Seattle from the east coast has been a golden ticket.

Deb Music: "I think our values at this point are very progressive and in line with a lot of people's values here and I think the company is inspiring because we're really trying to effect positive change in the world."

Music says overall the company grew by 21 percent last year, despite the rough economy. And for the first part of this year Music says Theo has seen significant growth – around 25 percent – over 2009.

Curtis Vreeland is a confection industry analyst from Pennsylvania. He says while the chocolate industry isn't recession proof, it is recession resistant.

Curtis Vreeland: "The overall premium chocolate market is struggling, but they're layers in there which are doing well. And those would be where Theo is and those companies that are sort of in the gourmet section, but not the high-end."

Another sweet spot for Theo is its identity.

Curtis Vreeland: "Once you've bought into the ethics of those kind of bars – organic and fair trade – you're not going to shed your ethos in a recession. You may buy less. I think when the country comes out of the recession they'll be buying quite a bit more."

Back at the tour at Theo Chocolate, Hung Truong says it's worth the price.

Hung Truong: "There's like a psychology thing there, where you might not be able to afford the best things all the time, but you can afford something that's really nice some times. And it's just like what $3 for a bar? You're treating yourself, and you're not breaking the bank."

By the end of the tour Truong is left with only one worry.

Hung Truong: "I think those little kids disappeared. It's oddly like Charlie and the chocolate factory. Did one turn into a blueberry? What happened to them?"

I'm Chantal Anderson reporting.