Openbook Reveals Less Than Facebook's Own Search
A while ago, I found "Openbook," a frontend to Facebook's own search APIs that expose status updates from people who have them set to be public. The site's purpose is basically to point out how much potentially embarrassing information is available, and how easy it is to find.
I thought this was a really clever idea. Then I realized that Openbook actually shows less than what Facebook does. I went over to Openbook and clicked on the query for "getting divorced." Then I ran the same search inside of Facebook. Openbook has the same results, but Facebook also includes replies and "likes" to the status messages. In some cases it even shows comments from users who do not make their own status messages public (but replied to a public one). I suppose that's another thing that should be added to the list of "Things Facebook shares about you that's not readily apparent."
Here's the Openbook search I did: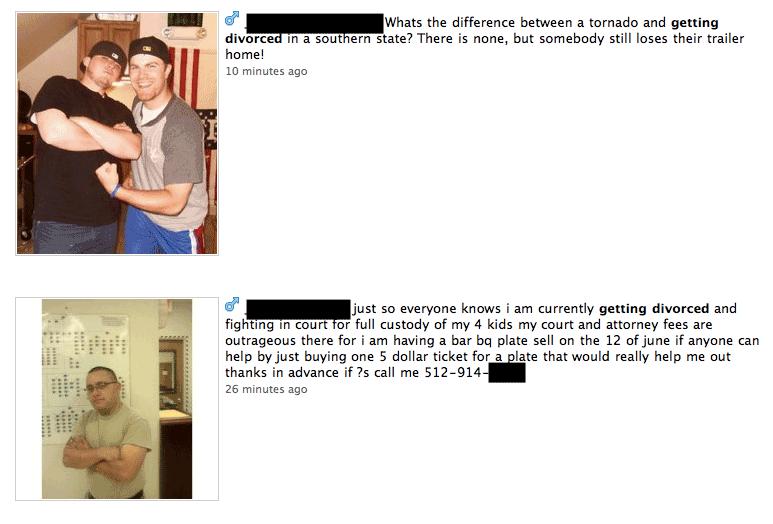 And here's the Facebook one: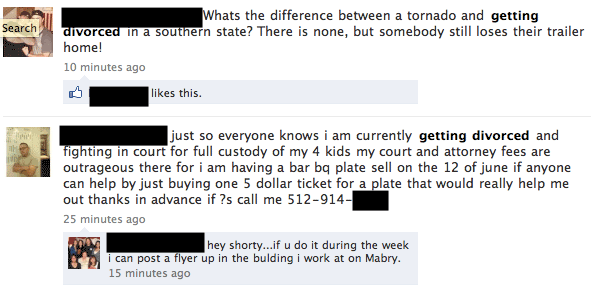 Way to one-up Openbook, Facebook!