Neat iPhone App: Shazam!
Let me tell you a little story.
While on my drive back from the grocery store today, windshield down and blasting some "Of Montreal," I overheard some sweet tunes coming from a truck during a red light. Instead of yelling at the driver for the name of the tune (he might not have known anyway), I turned off my radio, fired up this app, Shazam, and held it out the window for a few seconds. The app came back at me with the song title, artist, and other junk: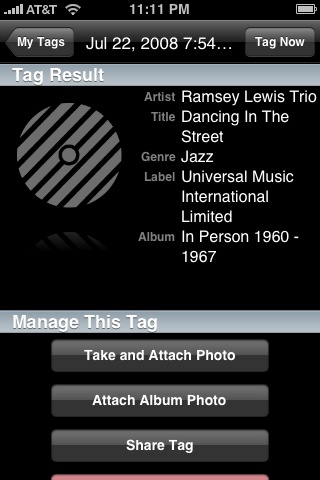 And here's a link to buy the song (if I ever wanted to…)!
Pretty cool.