New Threadless $10 T-Shirt Sale 'til Wednesday
Whoa, so there's finally a $10 sale at threadless. I was waiting for one so I could buy Pandamonium. I ended up buying a few: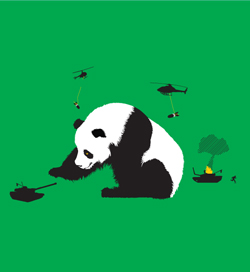 So I already have this shirt, but it's red and XL. I wear L shirts now, so I wanted to have a Pandamonium that'll fit me. It's pretty awesome. It has a Panda destroying stuff. Yeah.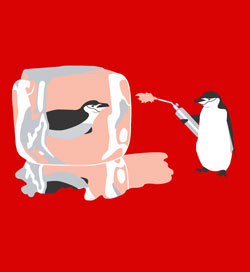 This shirt is just kinda cute. Seriously, who doesn't like penguins? Somehow, I don't think the penguin who is encased in ice will survive, but I'm still rooting for him! Maybe they can perform penguin CPR quickly…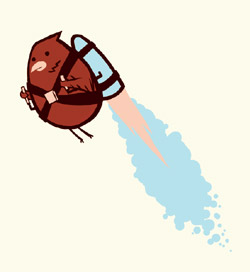 Rocketbird has a bird on a rocket. Perhaps this bird is of the flightless variety, and therefore cannot fly on its own volition. Or perhaps the bird is in a hurry and needs the power of a rocket pack to reach his destination. It really doesn't matter; Rocketbird is cool.
There were a few other cool shirts that were in stock in other sizes, or shirts that I already have (and maybe have already bought twice!). Check out Ctrl+Z (my favorite), MP(3), and the whole catalog in general.