Hung Truong: Threadless Model!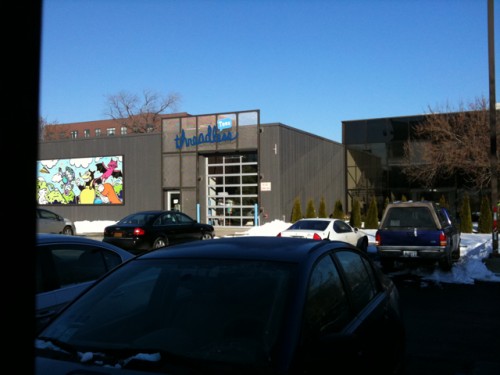 Last week I took a train out to visit Chicago for a meeting with my favorite company, Threadless! Since I wrote that app I've been in contact with the founder et al, and they thought it would be cool for me to check out their offices. I won't talk about what discussions went on (I'm being held by a "frieNd-DA"), but I can say that the Threadless office is mega sweet!
I got to hang out with some of the developers on Threadless and talked about the site and other random stuff (like t-shirt quality through the ages). I pointed out something that actually ended up being a bug that one of the dudes fixed almost immediately! Talk about transparency. At some point we were talking about how the Threadless t-shirt models are picked. Ivan (super nice guy) mentioned that the photographer might be looking for someone to model a shirt. He ended up replying and I got to model a brand new Threadless shirt in the cold, cold December Chicago air. The shirt's called …To The Birds. Buy it today!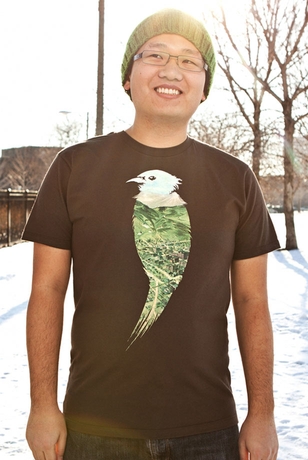 The Threadless office itself is pretty nice. They moved in relatively recently so it still looks a little bare. Apparently they have big plans for decorating. I was, once again, super star struck by seeing people who I feel I know very well through their pictures on the Threadless site. I met the beard guy, Red the dog (I think it's a Shiba Inu) and other assorted celebrities. One of the developers I met was the guy in the Mr Tee photo and another was Mario in another shirt (I couldn't figure out which one). Oh, and I said hi to Colleen and Kristen, who I first met at SXSW!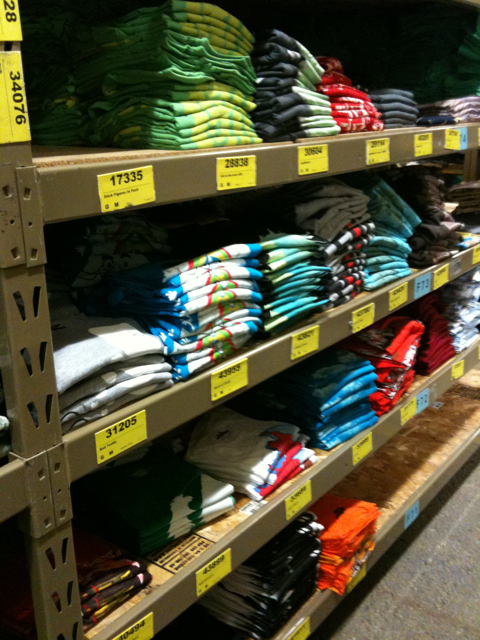 They let me go down to the warehouse and pick out some shirts to take home. It kind of took all the willpower in my being not to clean them out (they probably would not have let me). I got Upso, Mister Mittens and Houndstooth. I also got a cool I ♥ Threadless shirt that they don't really sell anymore. Limited edition!
This is probably already obvious, but Threadless is an awesome place with some awesome people making awesome things (mostly shirts). I had a blast meeting the people behind it and I hope I can come back again really soon!