Will Smith: Web Redesigner
For some reason I decided to look at my spam in Gmail and this was the first spam message: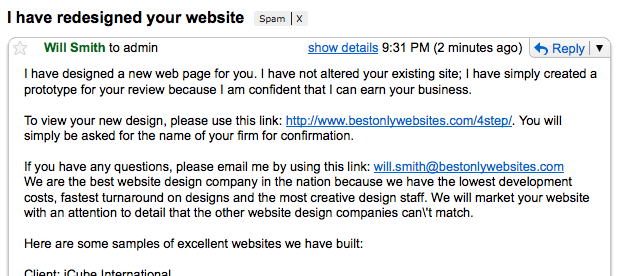 Apparently when he's not rapping, Will Smith redesigns people's websites out of the kindness of his heart (though I guess he also works it as a side business).
Oh my god. I just realized I made an almost carbon copy of this post regarding George Lucas and spamming. Am I that predictable!?