Celebrating Wolfie's Birthday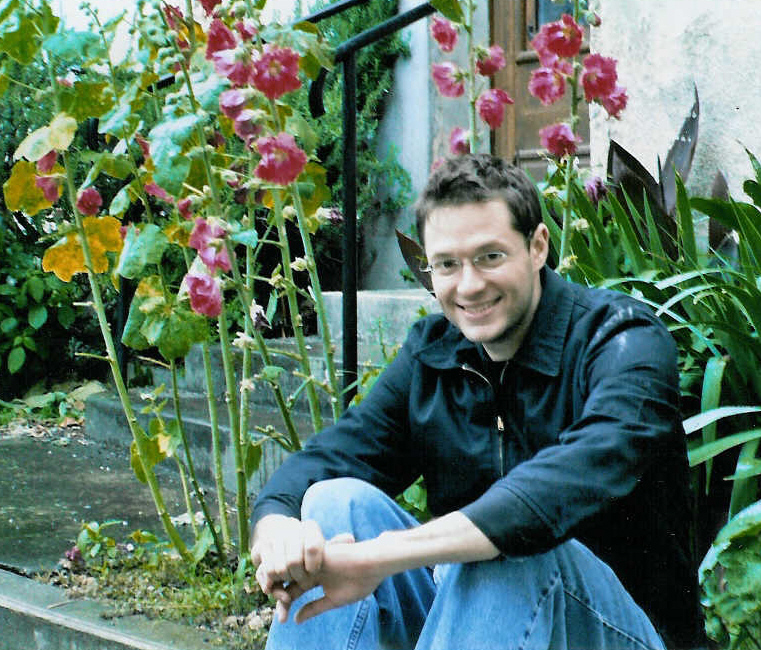 Today, December 18th (it might be the 19th by the time I finish this post), is my good friend Wolfie's birthday. His name is John, but his nickname is Wolfie. It might seem weird for me to write a post about my pal's birthday. I guess the reason I'm writing it is because Wolfie passed away this Summer while on a trip in Barcelona, Spain. He would've been 25 today.
I could be sad and dwell on how unfair it was that Wolfie wasn't able to even see his 25th birthday. But when I think about him, it's really hard to be sad, or mad, or anything besides happy.
We had some really good times, and I'm really glad I was able to meet him. He was one of my best friends for a good portion of high school. And we had great antics. Like the times we (and Patrick) went to the state fair and annoyed people on the expo floor, or the time Wolfie sneaked into David Tod's house to steal a picture of David Tod in a bunny suit on Easter, scanned it and replaced it while I stood lookout a la Hitchcock's Rear Window, or the time we recorded a drum, guitar and trumpet track of a song with just the two of us, or all the random junk we did on band trips.
He didn't have a lot of time here, but he sure packed a lot into what he had. I guess it sounds cliche, but it's true. And in a way, Wolfie has really inspired me to make the most of my time. I really hope that I never end up sleepwalking through life, aimless, because that would be a waste of time that I have, that Wolfie never had.
While I'm writing about lessons, I also want to say that throughout everything that happened, Wolfie's mother, Mera, has been nothing but positive. She sent an email (which I won't reproduce without her permission) reminding us to celebrate his life, all the good times, etc. She's really the sweetest person I've ever met. Much love to her (I hope I can catch up with her before I leave town this time). She's an inspiration and I hope I can be more like her someday.
In conclusion: Happy Birthday, Wolfie! I miss you.