Ingrid Michaelson: Be OK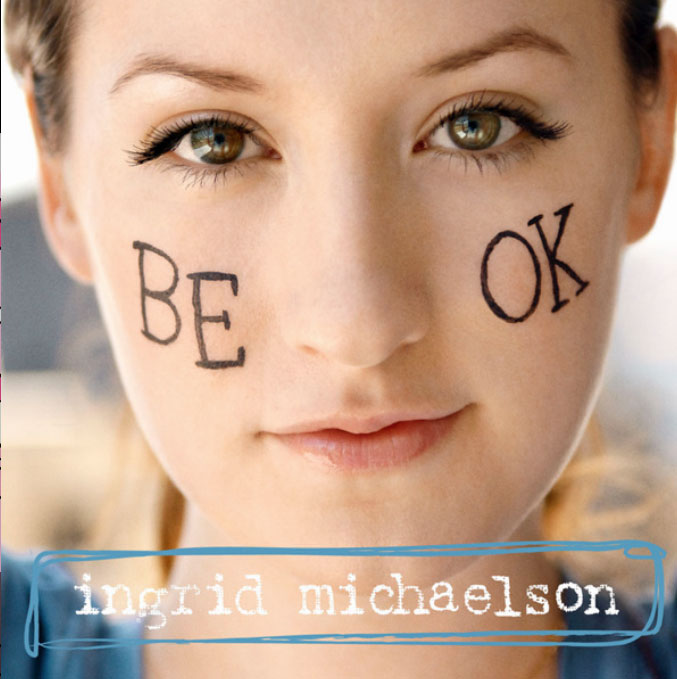 Ingrid Michaelson just released a new cd: Be OK. This one's sort of a single-ish one since a lot of the material is either from previous stuff or live recordings. There's 11 tracks but three are live, and there's some duplication (live vs. studio, and acoustic). So I'd say there's more than a single's worth of stuff but not quite an album's worth.
Ingrid continues to do cool stuff with her awesome voice and funky phrasing. It's pretty unique. Her actual songwriting seems a bit amateurish or at least good but not super great. I guess her style is lots of repetition, which doesn't work when applied to every song. It's like the "Green Eggs and Ham" of music. But that's her style so that's cool I guess.
I also noticed that her style seems to be using more vibrato and running around with her voice. I'm not too impressed by it. It's especially noticeable on "Over The Rainbow." She can do cooler stuff with her voice than that, I think.
Finally, I'm kind of disappointed that she's not wearing glasses on the cover!!! As a glasses-girl lover I am appalled. Well, not really. But I went ahead and threw the album cover into that "virtual try on glasses" thing I used to pick my own glasses: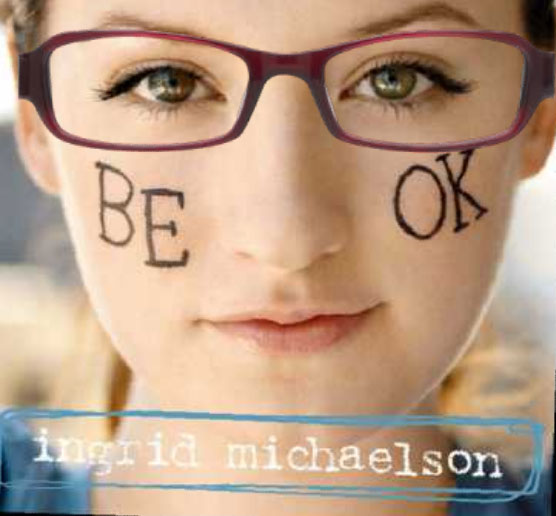 Much better!
Anyway, there's some cool songs on here. Plus the proceeds of the CD go to which is nice. My favorite song is probably "Giving Up" (which doesn't sound like it should be on a cancer fighting CD, but whatever).
Also, I am pretty bummed that the tickets for the Ingrid Michaelson concert in Ann Arbor are already sold out! I guess she has a pretty solid fanbase here. Maybe she should book in Detroit or something. *Hint hint*. I already saw her last year but it'd be cool to see her again, especially before she gets uber famous (which should happen pretty soon).