Sorry Arturo, It's Over.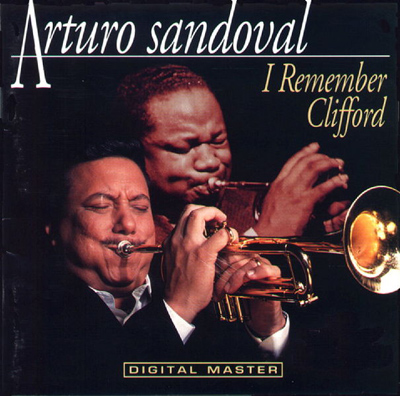 I deleted all the Arturo Sandoval MP3s I had on my hard drive. Why? Because I realized that Arturo Sandoval is kind of a hack. Sure, he can play some pretty high notes, but everything else he does is pretty crappy. Like having an album cover for "I Remember Clifford" with Clifford Brown and himself in the same pose. Sorry, Arturo, you're not Clifford Brown, and it's over. Also, your version of the titular song is wayyyyy too fancy. In a bad way.
I'll still listen to Maynard Ferguson, though, since he's pretty fun, and he never compared himself to dead Jazz legends.