Wirefly Mobile Store Review

First off, I should note that this is a payed review via reviewme.com.
Wirefly is an online store that sells cell phones and service. I think they sell service for just about every carrier, including T-Mobile, Sprint, and Alltel. Taking a quick look at Amazon.com's mobile phone store, it looks like Alltel is not included. So I guess in that respect, Wirefly wins.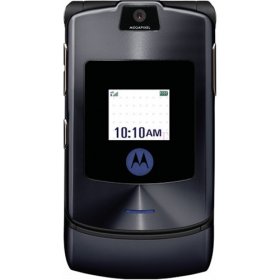 I'm actually thinking about getting a new phone, so I just "pretended" to buy a new phone at both stores. The Motorola Razr V3t immediately comes to mind as something I'd like to buy. At Wirefly, the phone is $49.99 with a $50 rebate. At Amazon.com, the phone is $24.99 with a $50 rebate and a $25 rebate. The prices after rebate are $.01 and -$50.01 for Wirefly and Amazon.com, respectively. These are both the price paid when bought with a plan.
I think Amazon.com is pretty much the standard when it comes to buying phone service online. They have a pretty good reputation and very good prices. I can't say anything about Wirefly's service, but it seems okay from the website. I guess the only thing I could say is that if you're looking for Alltel service, you won't find it at Amazon.com. Wirefly looks like a decent retailer; it just isn't as good as Amazon.
I'd still go with Amazon in the end due to the prices and trust I have in that online retailer.