Jazz Song Currently Stuck In My Head: My Romance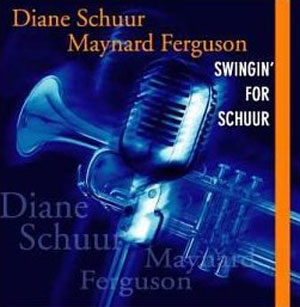 So every once in a while, a jazz standard just gets stuck in my head and I have to listen to every version of it ever. Right now, that song is "My Romance" by those Rodgers and Hart guys. Some background:
So after hearing of the death of Maynard Ferguson, I decided to listen to some of his music. Y'know, like pay tribute or something (even though I downloaded the music! Sorry Maynard!). I put "Swingin' For Schuur" in my car, and when I got to "My Romance" I was like, "yeah!"
I'd heard the song before, but sometimes these things need words for the whole package to click. I like memorizing words to standards for phrasing issues as well as trivia issues. One of the things I like about the song is that it's totally self aware. Like it's referencing other love songs that have sappy stuff in 'em. Check out the lyrics:
My Romance

Rodgers & Hart

My romance doesn't have to have a moon in the sky
My romance doesn't need a blue lagoon standing by
No month of may No twinkling stars
No hideaway No soft guitar

My romance doesn't need a castle rising in Spain
Nor a dance to a constantly surprising refrain
Wide awake, I can make my most fantastic dreams come true
My romance doesn't need a thing but you
If I ever sing this song in a karaoke setting or something, I want to replace "soft guitar" with "girl from mars." That'll be so awesome!
The Maynard version is actually a pretty cool arrangement. The Bill Evans one is also really good.