Final Fantasy XII Potion Taste Test!
First off, apologies for turning this into the Final Fantasy XII Potion blog. I'm just really obsessed with it at the time being.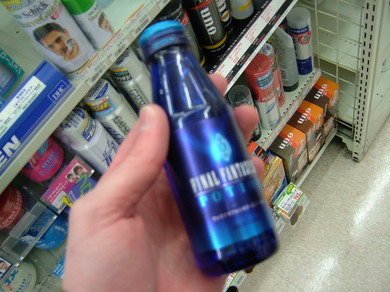 Kotaku has done a taste test of the new Final Fantasy XII Potion drink! The verdict? It tastes like medicine. Of course! It's a healing potion, so it is medicine! No word on whether any hit points were recovered.
I still don't feel like importing this drink for $12.50 + shipping. Maybe they'll release it stateside along with Final Fantasy XII?