Fun New Apple Products: Intel Mac Mini, iPod Hi-Fi, and Leather iPod Case
Today Apple had a "Fun new products" event. I think everyone was expecting a cool new video touch screen iPod gadget. Instead, what we get is kind of boring…
Intel Mac Mini

First off, there's now an official Intel Mac Mini. I've been meaning to get a Mac, so now that there's an Intel Mac, I can not feel guilty about buying one. (Disclaimer: My mom works at Intel). The entry model starts at $599. It's still kind of expensive, so maybe I'll wait 'til I strike it rich.
iPod Hi-Fi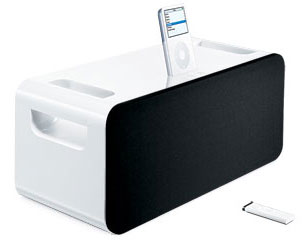 The new iPod is… not an iPod. Bummer. The iPod hi-fi is just an overpriced jukebox that you can stick your iPod on. iYawn. It seems that Apple is tired of letting all the third-party manufacturers profit from the iPod, so now they're making overpriced accessories as well. The iPod hi-fi costs $349.
iPod Leather Case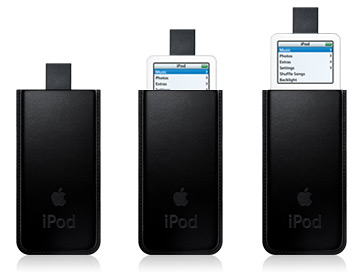 Speaking of overpriced accessories, check out iPod Leather Case! Only $99! If this is a "fun new product" for Apple, I'm not impressed. It doesn't even provide access to anything while the iPod is in the case!
So there you have it, Apple's fun new products. I may get an Intel Mac Mini (I wonder if my mom can get a discount), but the others just plain suck!