Albert Einstein says the darndest things!
There's this fun little php based thingy that lets you insert stuff into the chalkboard of Albert Einstein. I made up a little shabooya roll call for him. You can also make him write whatever you want.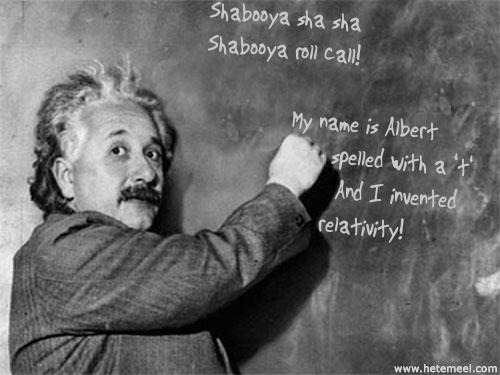 Isn't it fun to mock the dead?