Indian Pizza Hut Spam
I got this spam in my email box from Pizza Hut India: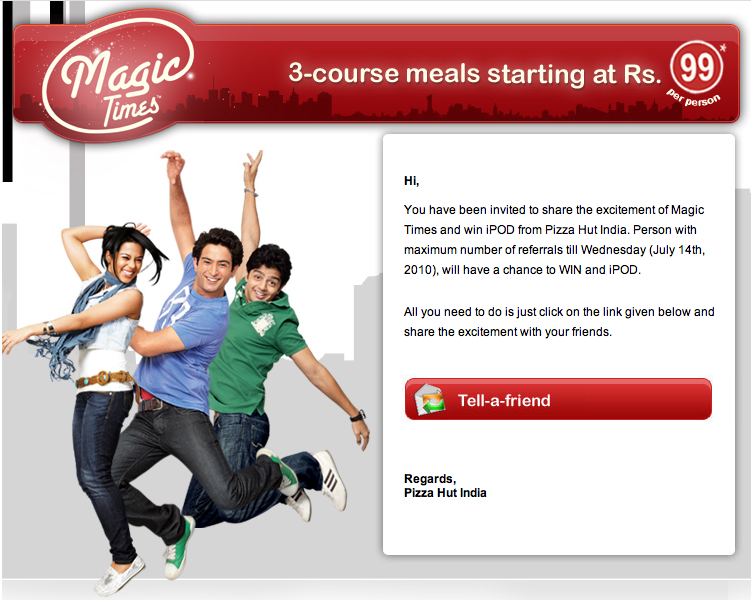 I did not realize there were Pizza Huts in India. They appear to be marvelous institutions. There appears to be dancing and "Magic Times" to be had.
I'll make a point to try and visit Pizza Hut next time I am in India. Which is likely never.