Cheesy Potato Cheddar Soup: Huge Success!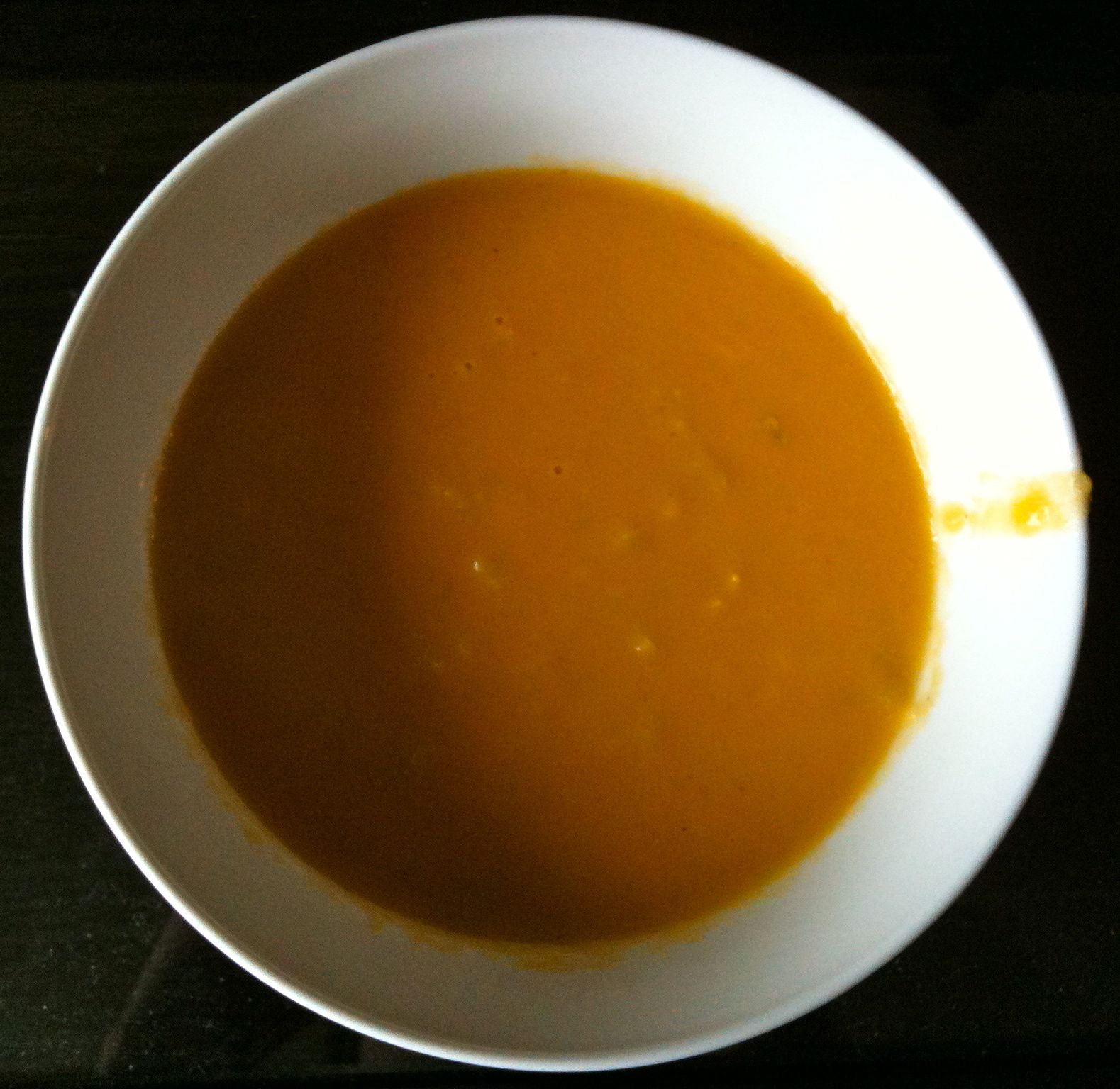 I had some vegetable broth left over in the fridge because I made some green chile cheese enchiladas (which kind of turned out badly). I was trying to think of a way to salvage the rest of the broth and I decided to try to make some soup.
Back in Highschool, my friend Kate used to bring potato cheese soup and she'd let me try some. I really liked it and she even wrote the recipe in the back of my yearbook, but I hadn't tried to make it until now. It was way overdue.
I looked online for some recipes. There were quite a few variations. I read through a bunch and came up with a plan. I went to Trader Joe's and got a few Russet Potatoes (I think a lot of people say to use Yukon Gold), an onion, and a small block of sharp cheddar cheese. It was like $6 in all or something.
I put the broth (there was about 2 or 3 cups left) into a big pot and started boiling it. I chopped up the potatoes into cubes and half the onion onto little pieces. Then I threw them in the pot and let them boil for a while. The recipes say 20 minutes or so but I think I did less, maybe 15? Then I separated the potato from the broth, and placed the pieces onto a plate. I smashed them with a fork. It was surprisingly easy to smash them. I mixed them back in with the broth and let it simmer while I grated the cheddar cheese. I added about .5 lbs (the package said .67 lbs of cheese and I used about 3/4 of it. Maybe I should've used less. Or maybe more?
Anyway, the cheese melted well with the soup and it turned out really good. I think maybe there was a bit too much broth, so the soup was a bit soupier than i would've liked. But overall it was a huge success and I'll now be eating leftover potato cheese soup for a few days.