Office Snapshots: A Blog With Snapshots… of Offices…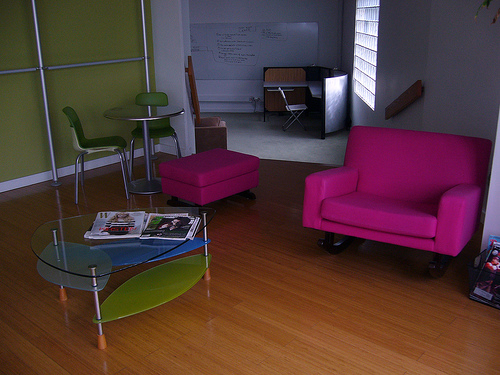 While looking at places to intern during the Summer, I came across this blog called Office Snapshots. You would think a blog that had nothing but pictures of tech company offices wouldn't work, but oh, how it does!
The author gets pictures of offices through Flickr, or sometimes by actually visiting the offices himself. Then there's a funny weird writeup about the company and their office. The blogger doesn't take himself too seriously with quotes like this:
McAfee has been keeping our computers safe from spam, viruses, spyware, phishing, and the like since the 80s. They're like the sheriffs of the web. Except they have less shoot-outs and more Internet (a lot more).
Overall, it's a good read. There's something really enjoyable at seeing how cool other people's offices are versus your own. I mean, my office doesn't even have windows, though I do get my own burgundy line of office equipment. Maybe I should send pictures to Office Snapshots to see if they'll get posted…