University of Michigan Squirrel Club: First Meeting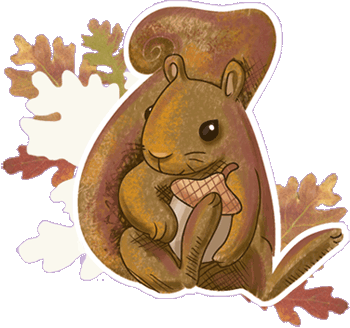 Walking around the University of Michigan, I see a lot of people. And I'm really into shirts if you didn't know already. So this combination leads to me seeing a lot of people and noticing their shirts.
A common "genre" of shirt here is a blue shirt with "maize" words that say "Michigan ___" with "Michigan" being on top, and the other word(s) being below it. So for example if you were a law student, you might wear a shirt that said "Michigan Law." They're basically available for all majors, minors, and anything else you might think of.
I surmised that it would be fun to have parody shirts. Ideas I thought up, along with Adam Torres (the guy who likes being mentioned in blogs) were "Michigan Culinary," "Michigan Blacksmith," and "Michigan Undeclared." But then I walked around and saw someone with a "Michigan Squirrels" shirt and figured they had beaten me to the punch.
It turns out there's a Michigan Squirrel Club that meets every Sunday at 4pm at the grad library steps. Their main mission is to feed squirrels peanuts. And they do it pretty well. There's a squirrel call that they use to summon squirrels, and several advanced techniques like tree feeding and squirrel fishing.
I attended my first meeting today and fed some squirrels. The squirrels seem to be a bit wary at first, but after a while they became more bold, even running up to us to demand a peanut. I talked with the creator and ex-president, Jason, who is also a fellow SI student. He says people are always asking about the club, and sure enough, when we were feeding squirrels, people kept on coming up to us and talking.
I'm not sure how often I can make the squirrel club meetings, but I'd say it's a fairly cool club. Also, not to brag, but the website is pretty damn bitchin'.