Eurotech's WWPC Runs Linux on Your Wrist!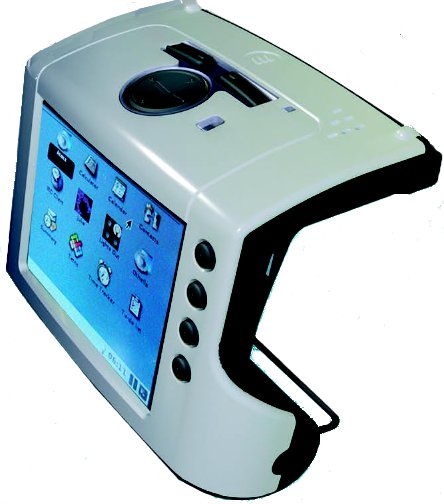 Eurotech's WWPC wristwatch runs a Linux desktop environment! I've got a Fossil Abacus that runs Palm OS, but this watch seems to blow it away! From the article:
According to Eurotech, the WWPC integrates everything users expect of a PC, in a versatile, ergonomic form factor that supports a variety of wrist sizes. It can be worn over or under work clothes, and has flexible left- or right-handed straps that enclose dual 2-cell Li-polymer rechargable batteries. Claimed battery life is six hours in "fully operational" mode, or eight hours under normal circumstances.
It actually seems a bit hefty for a wristwatch, but so does my Abacus. I'd still wear it! What with the whole six hour battery life thing, I'm thinking this isn't meant for use as a watch, but a computer that you wear while you're using it.
While I'm waiting for this to hit the market, I guess I could always just duct tape my Dell Axim to my forearm…